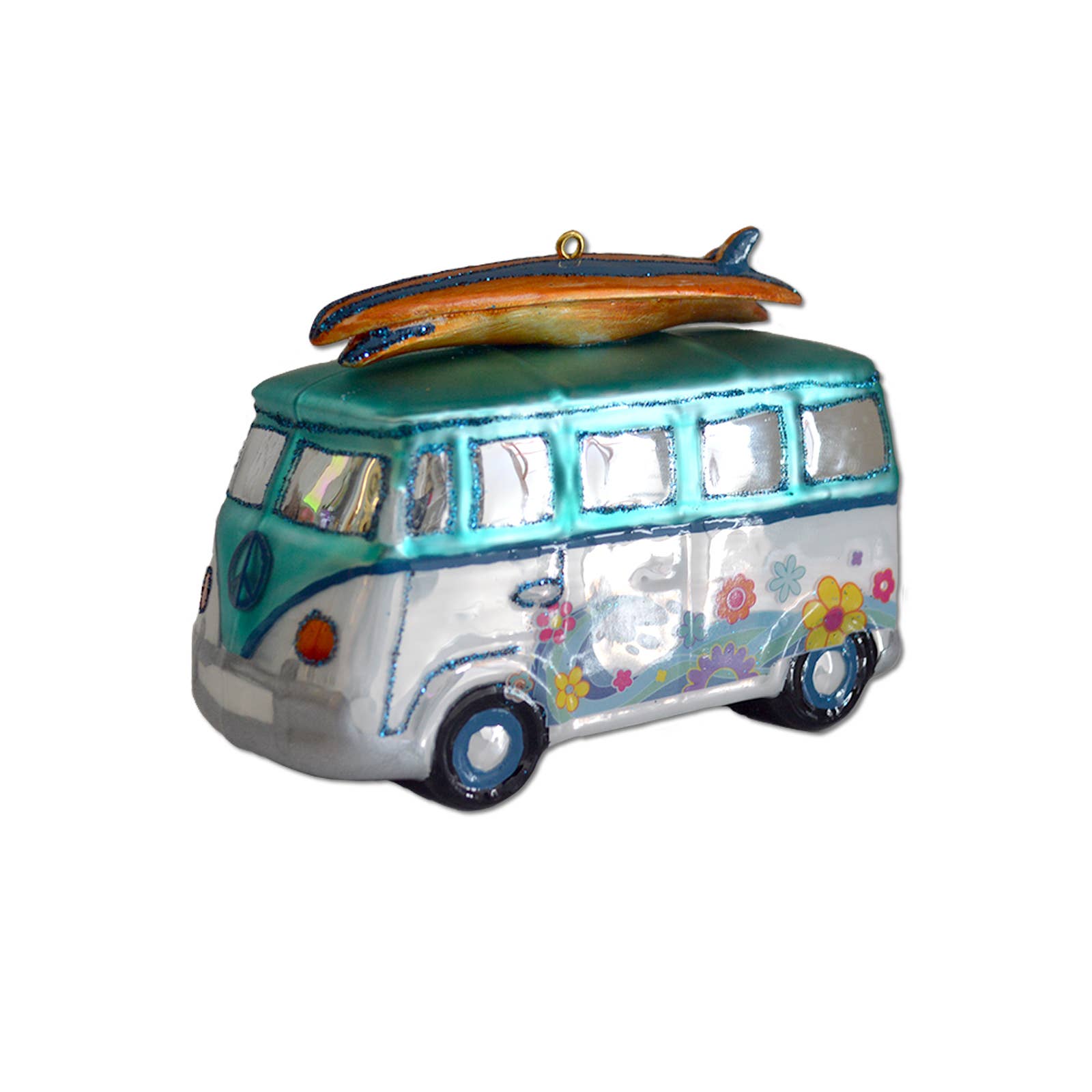 California Hippie Van Glass Ornament
Pile your friends into the Hippie Surf Van and head for the beach! Hang ten and then hang out in the bright sunshine while your sun-bleached hair flows in the breeze. A summer memory to hang on your holiday tree!
Ornament dimension: 5" x 3" x 2"
Gift Boxed